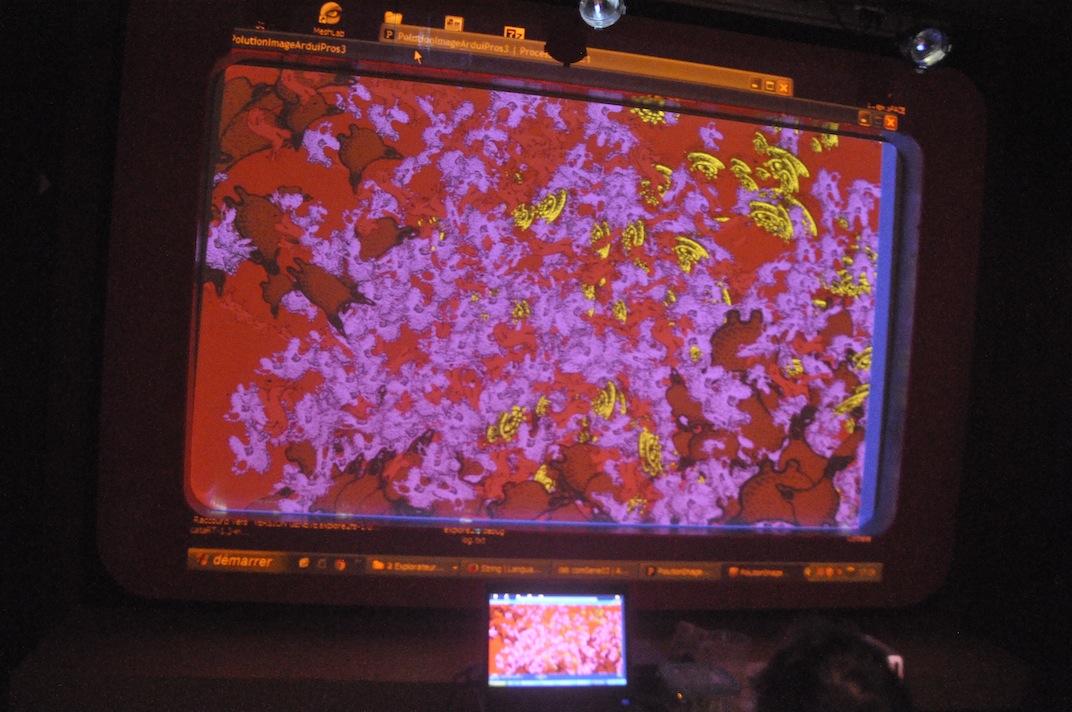 Acte de pollution (version1)
avril 22, 2016·by kironkey·in art sensitif
Participation a un  workshop Art sensitif  à Main d'œuvre (Paris, 2015).
Proposition d'une lecture de l'empreinte carbone de l 'homme : « Acte de pollution ».
Par sa présence, le spectateur/acteur enclenche de manière consciente ou inconsciente une pollution de l'eau.
Dispositif
Image générée par programmation processing, électronique arduino et appareillage faisant référence à  un laboratoire.
Leave a Comment

You must be <a href="http://michelpetris.com/wp-login.php?redirect_to=http%3A%2F%2Fmichelpetris.com%2Ftest-anti-pollution%2F">logged in</a> to post a comment.
Comment